The Ford Mustang isn't just any car. One of the most beloved sports cars in the world, it's long been one of the market's most popular sources of high performance and powerful style. For decades, the Mustang has been a regular destination for drivers searching for superior cars.
In 2017, in fact, the Mustang was the best-selling car in its class. Sales continue to be strong in 2018. And in 2019? Ford's latest addition to this famous lineup is positioned to impress
With subtle but attractive refinements, the 2019 Mustang offers a sleek but aggressive design that stands as one of the best-looking the lineup has ever produced. The improvements to its appearance are, in turn, matched by performance specs that build on the already impressive offerings of the 2018 model.
With three available engine options, every model of the new Mustang packs no less than 300 horsepower under its hood. At its peak, the 5.2-liter V8 used in the GT350 model can achieve an 526 horsepower with 429 pounds-feet of torque.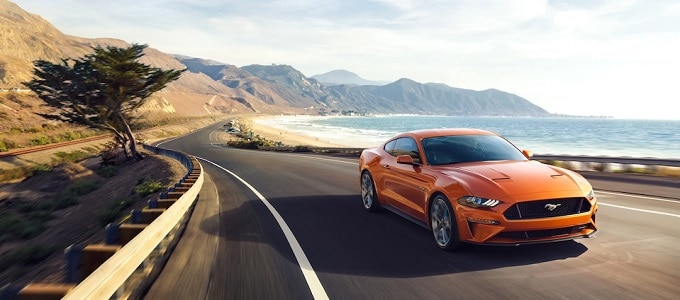 Combine that impressive performance with great features like the robust Sync 3 infotainment system, and you get a driving experience that delivers both on the outside and inside. With a 5-star safety rating from the National Highway Traffic Association, you can likewise count on the Mustang to protect you in the event of an accident.
Would you like to know more about everything the 2019 Ford Mustang has to offer? Feel free to drop us a line at Koons Falls Church Ford in Falls Church, VA. Our inventory includes a wide selection of new Ford models, including the new Mustang and more. Our sales team can answer any questions you have, and point you toward other highlights from our dealership's lineup.